Churches, bluebells and the Ladies Castle – Heart of Kent Walking Festival
Join the History Hikers on this lovely 11.5-mile history hike through the Garden of England, exploring sights of bluebells, views of Leeds Castle, potential spotting's of rare butterflies and birds as well as two visits to historic churches as part of the Heart of Kent Walking Festival 2023.
1 Apr 2023
9:40am - 5pm
£10
Hollingbourne
The walk leads through historic villages, and an ancient woodland covered by lovely bluebells a symbol of humility, constancy, gratitude and everlasting love. Along the walk, see the views of the grand Leeds Castle also known as the Ladies' Castle.
Along the way you will hear the story of a steamy love affair, see the famous home of a prominent Kentish family, the Culpeppers, visit two historic churches (All Saints Church & St. Margaret Church) and enjoy the stunning Kentish countryside.
Our hike will lead through chalk grassland, woodlands. Look out for rare butterflies such as the Silver Spotted Skipper and Adonis Blue and birds such as Stone Curlew and Skylarks.  You will also find out about folklore surrounding bluebells and the practical uses of this charming flower throughout the ages. At the end of the walk, we will stop for a drink at the Windmill pub (drinks not included in ticket).
The price includes guided hike lead by a North Downs Way Ambassador HML Trainee and Blue Badge Tourist Guide who is also Wilderness First Aid Qualified and a visit to two historic churches.
Walk Details
Walk Leader: Ildi Pelikan
Distance: 11.5 miles
Walk Duration: 6 hours
Walk Grade: Grade 4
Route Type: Circular
Accessibility Grade: A4
Age Suitability: Suitable for 14+ (under 18s must be accompanied by an adult)
What to bring: Packed lunch and a sufficient amount of water (2 litres recommended)
Toilet Facilities: Toilets available at All Saints Church and Windmill Pub at the end of the walk. For those who wish to visit Leeds Castle after the walk, there are also toilets there.
Rest Stops: Picnic lunch stop, visit to All Saints Church and St. Margaret Church allows a rest from walking and ability to sit for a rest at Leeds Castle if chosen to visit on return.
Are there stiles on route?: Yes (at All Saints Church, by Leeds Castle and at Hucking Estate)
This walk is not dog friendly
Booking is essential.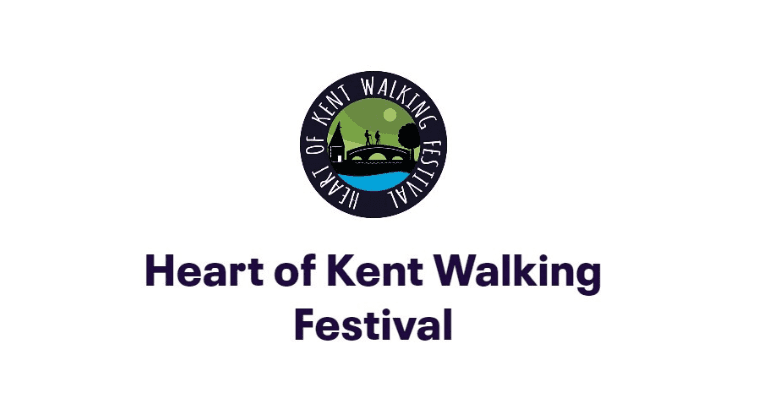 Map is loading...